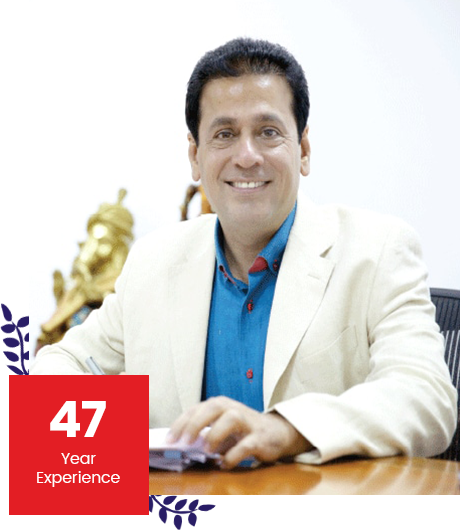 We stand what we committed and continue to strive in pursuit of excellence
Today, India has earned a distinctive place in the global scenario for providing professional education and is making steady contributions to the knowledge bank of the world. The world of today is evolving at an astonishing pace with new developments in technology and management.
With these rapid changes, it becomes imperative to blend a strong value system with the knowledge centric approach. And there is a need for leaders who are mentally, emotionally, socially and intellectually capable, who can channel the future towards glorious accomplishments. This reinforces the strong role of institutions in enriching the student community and thereby creating both a better society and a better tomorrow for all the stake holders.


Dr. Mohan Manghnani, Chairman
Join our

Alumni Network

As part of University family, alumni can access a range of opportunities and benefits including lifelong learning, professional support being a part of a community to share and celebrate their achievements.

Our alumni have a history of shared experiences and memories, understood by those who studied before them, those who studied with them and those who will soon join the alumni community.

Join The Network
New Horizon Group
of Institutions
Choose an institution to apply
for admission
New Horizon Educational Institutions (NHEI) is a group of premier institutions established in the year 1970. NHEI has an impressive history of providing innovative education, with a vision and mission to impart holistic education to all its students. Strategically situated in the prestigious IT capital of India, Bengaluru, NHEI has grown by leaps and bounds over the past few decades.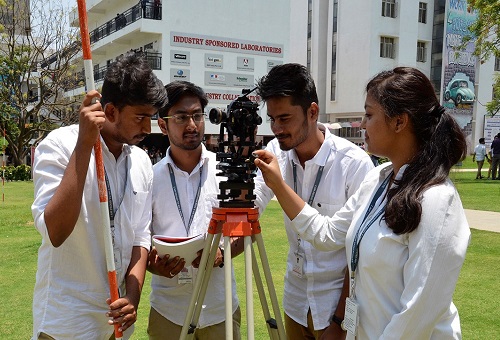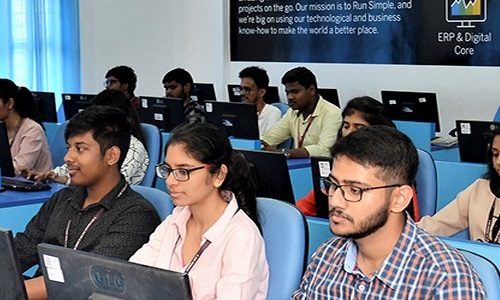 NHCE has been awarded for Excellence in Promoting Industry – Academia Interface by Assocham.
It is with immense pride that we announce that New Horizon College of Engineering has been awarded for Excellence in Promoting Industry – Academia Interface by Assocham.
The Former President of India, Dr. Pranab Mukherjee presented the award on 21st February during the 12th Assocham Higher Education Summit 2019 at New Delhi.
The customization of the subject by the teachers according to the requirement of the class is very impressive. As an add-on, the campus, filled with greenery, provides the perfect environment for the best learning experience.
I am happy to share that in our curriculum, Assignments and SSA encourage us to do projects and internship program. Studying in BSH is helping us to learn basics of science and engineering. Environment surrounding college is good which keeps peace and calm for students. Our NHCE campus is ragging free. Teachers are friendly and helpful. Extra-curricular activities remove stress of students. In case of emergency, clinic and ambulances are readily available.
The campus drives us with maximum support. It helps us to take off from the horizon in 00 to 3600 in academic perspective and also in co-curricular activities.
The platform to showcase the students' talents was provided on 27th Feb 2016 which not only was celebrated as ethnic day but also brought the individuals a spark of courage to build up our leadership as well as co-ordination skills. The SSA (Self Study assessments) not only assesses the projects but also encourages each one of us to think different, make things differently and to take things in a different way. The cycle counselors are down to earth – they make students explore the inner person of them and also make them realize who they actually are. The digital library is a place where we learn new things and the discussion rooms are well maintained where students discuss about projects as well as it is a comfortable place to do group studies.
We have been allotted with specific mentors who keep track about the particular student's academic as well as their sports. And these sports facilities provided brings in the maximum support for the student in particular and also train them to be a better sports person in future.
Acknowledging my first year in New College of Engineering, it has made studying– AN EXPERIENCE. Apart from the avuncular nature and the supportive behavior of the faculties, the use of digital technology as short presentations for all the subjects makes learning interesting and easier. The college appreciates the academic as well as co-curricular achievements of students through felicitations. Celebrations of important events are an add-on. Altogether, being a part of this college scintillates your way towards a path of opportunities and a bright future.
Apart from the fact that the teaching faculty is one of the best in the city, there is also the fact that this place is where there is opportunity for the talented. I am a person who is always looking out to involve myself in things apart from academics, and I experience real support in doing that here. This is the reason why I could attend Summit Manipal, in MIT, a National level MUN. I also avail the hostel facility, even though my parents live in Bangalore, which helps me avoid the traffic problems. Besides, the hostel is a nice place to be and gives me a chance to be more involved with the college. After coming here, I have given a lot of presentations and will participate in a National Level Seminar, which wouldn't have happened otherwise. Hence I am happy to be a part this esteemed institution which is helping me to bring out the best in me.
The first year of my college life has been a great experience. NHCE academic wise has a very good, young, dedicated and energetic faculty. The new autonomous syllabus is very intriguing and also focuses on bringing the more innovative side of education. Campus facilities and infrastructure is of high standards. On the extra curriculum side, college has good extra curriculum activities like basketball, table tennis. Sargam (college fest). We also had ethnic day which helped us showcase our talents. Self study assessments have given me the opportunity to approach things in a very practical way and not limit to only the theoretical side of things.
I would conclude by saying that I AM HAPPY AND PROUD TO BE A HORIZONITE and it helps me to explore my talents.
It started as an experience in first year in New Horizon College of Engineering. Curriculum wise we have some of the best teachers. We have a technically advanced campus consisting of digital libraries which provides us with information on the go. We have a beautiful college campus, the environment makes it an interesting study experience. The self study Assessments which helps me research topics of my own interest. We had an ethnic day where students got the opportunity to take part and showcase their talents. I myself got the chance to host an event. Lastly its feels good to be a part of this reputed educational institution.
Latest News
August 11, 2023
On 28.07.23 @ Falconry Seminar Hall, an inspiring and insightful talk was...
Read More
June 28, 2023
Date: 07-06-2023 Time: : 2:30 PM To 4:00PM Department of chemistry organized...
Read More